Twisting and weaving
The classic style looks more interesting if you twist two strands from the side and weave them into the braid.
INSTRUMENTS FOR STACKING
Time: 5 minutes.
Easy / difficult: very easy.
Hair type: long and straight, or cut along one line, or with bangs.
You need:
  1)   Clips for hair,
  2)   Tie,
  3)   A bow on the clip.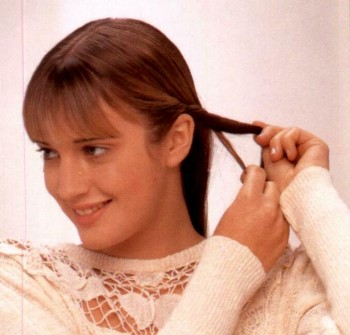 1. Separate a small strand of hair from one side, just above the ear, and separate it into two equal parts. Start to twist them together. Continue torsion to the ends of the hair.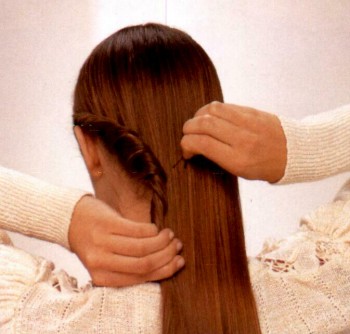 2. Secure the twisted strands with the clamp on the back of the head, then repeat the same on the other side.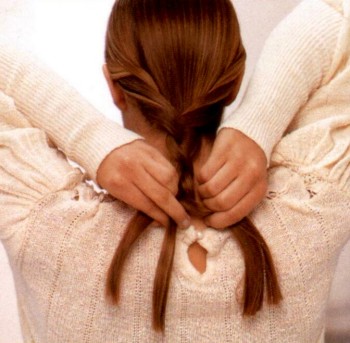 3. Twist the twisted strands into a regular braid. Just divide the hair into three equal strands, adding twisted strands to the left and right parts. Then move the right strand through the center, the left one also transfer through the central strand, then again the right one and so on. At the end, fix the pigtail with a lace and decorate the bow with the clamp.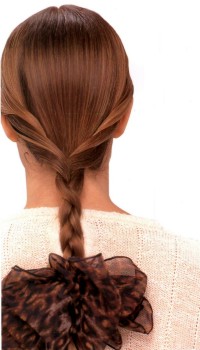 Final.
LITTLE ADVICE
The protruding ends of the hair can be smoothed with a varnish.